Who We Are
Impetus Research Marketing Research Services Company in India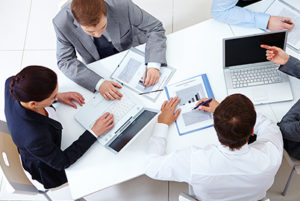 Impetus Research is a full service marketing research agency providing Research and Support Services to companies ranging from boutique research agencies to large consulting firms, globally.
Our service offerings include multi mode Data Collection (both quantitative and qualitative techniques), Survey Programming and Hosting, Data Processing & Analytics, Translation & Transcription et.al.
We are committed to providing quality services to all our clients. Our endeavour is to be accepted as a trusted and preferred partner by our clients. We at Impetus Research always strive to adopt consultative approach on the projects undertaken by us, implement new thoughts and fresh ideas enabling us deliver better results every time. [ Know More ]
Our Service
As a qualitative market research company, Impetus has a pool of highly skilled and experienced Recruiters, Moderators, In-depth interviewers, Mystery Shoppers and Observation specialists to undertake complex qualitative market research projects with ease.
Qualitative Market Research - Data Collection, Analysis & Processing. We provide a full spectrum of qualitative marketing research services... [ Know More ]

Quantitative market research is one of the important techniques used by an organisation in order to frame marketing and sales strategies for... [ Know More ]

Survey Programming - Data Collection, Analysis & Processing. We provide a full spectrum of qualitative marketing research services... [ Know More ]